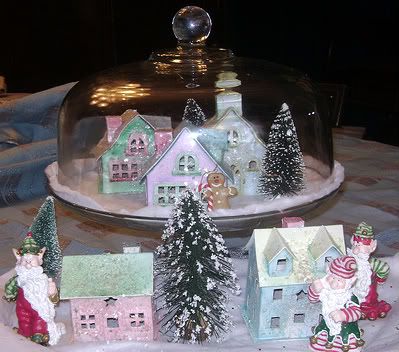 Here come the elves!!!..They live in their own little world inside my cake dome!..LOL.
Time sure has a way of marching on!..lol...the Halloween candy is all gone, and it's time to put away the spooks and goblins..
Not a moment to waste!!!!..It's Time to get really serious about holiday preparations.
I'm so lucky to have my little friends to help!..;-)