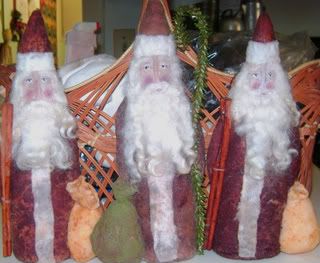 Wow!...I am not believing how quickly the holidays are approaching!
I have been revving up since last month for the busy season...
These vintage-styled Old World Santa decorations have been keeping me really busy..
I have made 12 so far...I am accepting orders for them for a limited time.
I have several other works in progress too..In years past I have always found myself overwhelmed and burning the midnight oil in preparation...
I have never started my holiday gifts this early so I am hoping that this year will be different!;-)