Here are a couple of swaps I made for my friends
in the two primitive doll groups I belong to.
For the International Prim Doll-Makers,
Here is the Gollie I made for Val of S. Australia.
For the Primraggchatters group swap,the Belindy I made for Shagsy of Prims Down Under, also in S. Australia.
With Shagsy...the grubbier...the better!! So I didn't worry too much when
Miss Belindy got a little burnt in the oven!! LOL!!!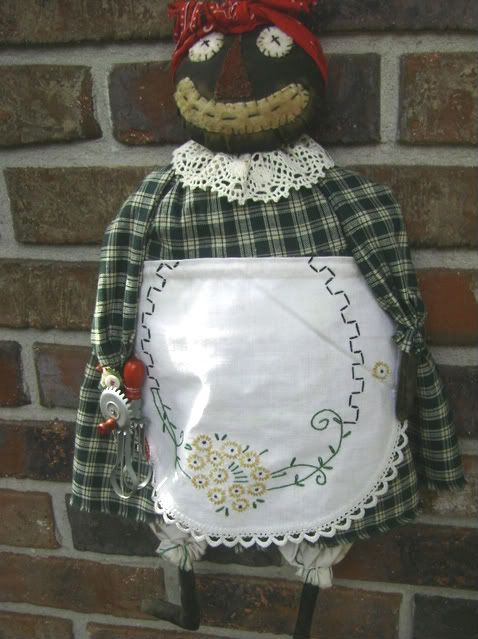 They haven't received them yet.... So shhhhh! it's our little secret. LOL!!!